WA Premier Mark McGowan has described the spread of a highly infectious new COVID-19 strain through the Grand Chancellor hotel in Brisbane as "inexplicable".
"It shows that the UK strain is very, very concerning and very worrying and we don't want it to get out in the community," he said.
There were six Western Australians quarantined there who had since returned to WA, Mr McGowan noted.
They have all been tested for COVID-19 and returned negative results, but nevertheless remain in isolation.
Their close contacts are being monitored.
"My main aim is to keep the virus out of Western Australia and out of our community," Mr McGowan said.
"I can't guarantee – no one can guarantee – that a mistake won't be made or that somehow it gets in. But we will do everything we can in relation to the British strain."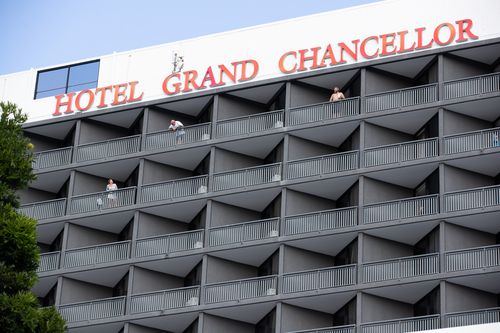 Hotel Grand Chancellor, Brisbane CBD where a hotel cleaner tested positive to COVID-19 UK variant. (Attila Csaszar)
0